In this blog I am going to tell about what we do on our breaks at my school. We get two recesses and lunch. I put a survey out to my class to get information about what they like to do on breaks. These are the questions from my class:
1. What do you like to play at recess?
2. Do you like indoor recess?
3. Do you bring lunch from home or buying school lunch?
I found out that people like to play Four Square more than basketball, soccer or other. I also found out that they like to bring lunch instead of buying lunch at school. People bring healthy food from their homes like carrots, celery and sandwiches.
You can buy food like hamburgers, hotdogs, pizza, salads and sloppy joes.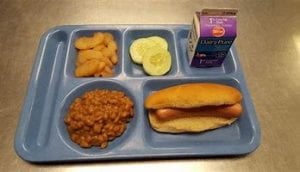 The most popular is pizza. People like outdoor recess more than indoor recess. Indoor recess is when we have to stay inside because it is rainy, windy, and snowy outside or if there is an emergency like a train wreck close to our school.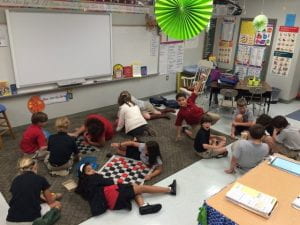 At recess people like to play basketball, soccer, four square, kickball, tag, run the track and just walk around. This is also the time you would use the bathroom. Four Square is the most popular game to play for the third, fourth and fifth graders at recess. The first image shows the Four Square court.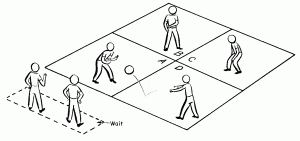 The second image is of how we play Four Square.
 The third image is the rules of the game.
This is what my school does for breaks. What does your school do for breaks?